Mandy + Fabian // Kerikeri // 2016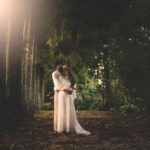 'Never in our wildest dreams did we think our photos would be as incredible as they are… They're not wedding photos – they're each an art work destined to be in a matte finished linen covered photography book. She is everywhere, but at the same time never in the way. The way Jess works lets you go through the day without ever feeling as if anyone is taking your photo. Our photos are insanely beautiful… they belong in all those weddings magazines and she even won a bronze award with one of our photos! – every image a piece of art in it's own right. Receiving your Jess Burgess Exposure wedding photos is a surreal moment that came in a wooden box full of goodies and where the most wonderful and important day of your life is condensed into sheer visual joy. These photos aren't standard wedding photos, they are a statement, they are timeless, artistic and beautiful. When you catch a quick glance of one your wedding photos on a screen saver and can't believe that you're the girl in the white wedding dress, is worth every penny.'
Lauren + Tom // Russell // 2017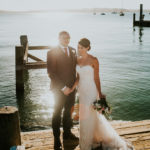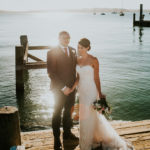 Knowing jess's work from other friends and family weddings we knew we were going to get beautiful pictures and we were not wrong.
In the lead up  the wedding she was easy to work with, very responsive to any emails sent and had a good knowledge on how the photograph timings etc should be run, taking the hassle out of another thing to organise!
On the day she was great, she was professional but also relaxed and up for a laugh which made us all feel less stressed about having our photos taken.  She was discreet but also knew the right times of when to direct us, to get the best photos.  When we got our photos we were surprised at what she caught as we didn't realise she was there at certain times which​ again, made you feel much more relaxed and less on show and the photos were so natural.
We absolutely love our photos, we're constantly looking at them and we've had so many positive comments. Our biggest problem now is deciding which ones to choose for the album as there's too many lovely ones to choose from!
Thank you Jess,  we highly recommend you and can't thank you enough!
Laura + Ethan // Whananki wedding // 2017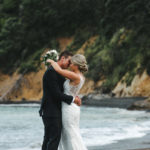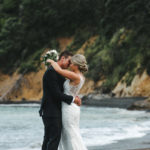 I felt so comfortable with Jess from the first time I met her, straight away I knew she would be perfect for our wedding. My husband and I guess all of us are to some degree aren't very natural in front of the camera and Jess makes you feel calm and relaxed to be able to capture those special moments. I am really happy with how she communicated with friends and family to make sure the day flow seamlessly. I would definitely recommend her to any who would be getting married anytime soon.
Hanneke + Tom // Kerikeri // 2017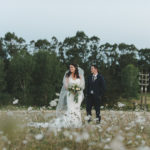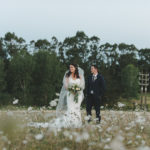 When we first saw photos of previous weddings Jess had captured we knew immediately we wanted her to be our wedding photographer. We love her photographic signature, to us her images all have a feeling of magic in them but at the same time (a bit of a juxtaposition) they feel real and raw, upstaged and natural… just perfect! Then we met Jess and felt 100% that this is the person we want with us on the day. She is very down to earth and made us feel very comfortable and at ease, which is incredibly important, especially when my husband and I felt a little awkward about the idea of being photographed and the centre of attention. On the wedding day Jess worked tirelessly, she was an absolute machine and didn't miss a single moment of our day. If something special or even unplanned was happening, she was there.
We love looking at our photos, Jess truly captured the entire essense of our special day. They are such beautiful memories and treasured reminders of a day neither of us will ever forget.
Meeks + Kurt // Kerikeri // 2017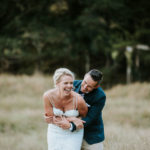 Wow, where to begin. Jess was just amazing from start to finish. Choosing a photographer for your wedding is no easy feat, these are pictures that capture not only your day but tell your unique story – and that is exactly what Jess did for us. She met with us early on and took the time to get to know us and understand the type of day we were wanting to have. Having background knowledge of us enabled her to bring to life our personalities. Jess also helped direct our wedding flow and timelines, as this is the first (and onlyJ) time we have had to organise a wedding we had no clue. On the day Jess was so professional, kept things moving but in a relaxed and fun way. She was timely and so efficient. No one got 'over' taking photos and she captured the whole mood. Now for the photos! What are treat! They are so special, she has given us the best memories with so many beautiful pictures to choose from. She has captured the action, the emotion, the love and laughter. The photos were better than we could ever imagine. So Jess, thank you so much. We loved working with you and would highly recommend to anyone!
Hollie + Chris // Russell // 2017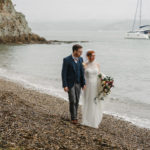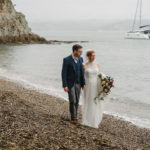 We wanted a photographer who could not just capture a wedding, but also the feel of the Northland region. When we saw Jess' work, we were blown away by the quality. When we talked to her she was professional, warm, timely, and gave us the confidence we were making the right decision. Organising a wedding from a different country can be a hassle, but Jess made things easy. On the day Jess was an asset, knowing exactly where to go, handling herself (and others) confidently and giving us the gift of not having to worry. We are overjoyed with the quality of our photos, she captured everything important to us, along with a variety of wonderful little moments that made the day, it was just perfect.
Meg + Matt // Kerikeri // 2017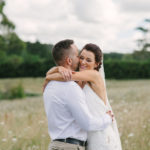 Jess has captured 3 major events for us now, our wedding, my maternity photos and our son at a few days old. The photos are beyond beautiful and we feel so lucky to have those memories to look back on. Jess not only has a eye for detail, she is so friendly and positive, it made us relaxed and natural for the photos. Xx
Stephanie + Kane // Whangarei // 2016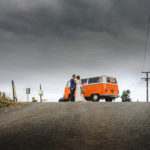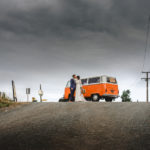 Jess was recommended to us by a friend and we are so grateful to have found her. She had exactly the right vibe for our laidback wedding day and made us (both a bit camera shy) feel at ease. We love looking back over our photos and feel that Jess captured our relationship perfectly.
Fiona + Dane // Russell // 2016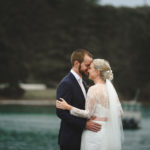 With two professional photographers in our immediate families, the stakes were high as we began to research who could give our relatives the chance to relax and enjoy our wedding festivities as guests.We planned our Russel wedding in four months from our home in Brisbane, Australia which added another tricky element. Choosing the right photographer is one of the most critical decisions when planning a wedding – the actual day is over so quick – it's important to capture special moments and be able to trust your photographer will get flattering shots!
When I found Jess online I was really impressed by her style and was drawn to the candid, blissful scenes she created with her clients. Organizing a wedding in that short period -from overseas- was stressful! But Jess was calm, communicated responsively and understood what we valued and wanted to achieve. We were extremely delighted to receive the photos after our honeymoon and have no hesitation in highly recommending and commending Jess on her beautiful work.
Olivia + Tyron // Wainui Bay // 2016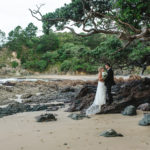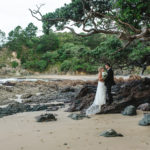 We are based in Auckland but decided to get married up North at the beautiful secluded Wainui Bay. The reason why we chose Jess is that her photos had such a majestic unforced feel. We were absolutely blown away when we received our photos and I have since put a few of my favourites in a frame which I look at every day. Wedding days can be such a blur so having those candid and intimate moments captured so that you can look back on forever is really priceless. It takes me right back to the day every time I look through my album. Jess is professional, friendly, flexible and was super fun to work with. She made the day feel really relaxed and it hardly even felt that she was there. Thanks so much Jess!!
Amanda + Tim // Paihia // 2016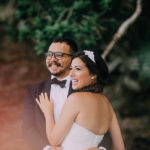 We looked at countless photographers online, but no others came close. We loved Jess's effortless, creative style and her ability to capture all the small details. Choosing Jess as our wedding photographer was the easiest decision we made. On our special day, we instantly felt at ease when Jess arrived. We appreciated her relaxed, non-intrusive style of shooting. We were impressed with her professionalism as she gave direction where needed (e.g. with crowds of people!) but comfortably stood back to document other parts of the day. We saw Jess's passion come alive during the creative shoots, finding the perfect lighting in the grass and trees as she moved around us. Our favourite photos are the ones of just the two of us; Jess captured these private moments beautifully on her camera. Thank you Jess for taking the perfect collection of photos for us to forever remember our special day.
Alicia + Shamus // Russell // 2015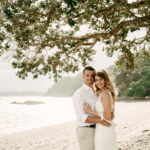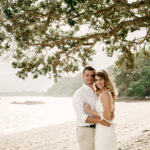 We have nothing but great things to say about Jess and the everlasting memories she captured for us. Thank you for making our special day that extra bit more special! Jess did such an fantastic job and coming from two people who were slightly nervous about being in front of the camera, she made the whole process relaxing and enjoyable. She provided excellent service from start to finish and on the day she really took note of what we were wanting – a relaxing, simple yet beautiful day! Looking through all the photos, it's clear she captured just this. We've now ended up with a gorgeous set of photographs that look like something out of a magazine. It's hard to pick my favourites because I just love them all! Family and friends are also so important to the both of us so it's made even more meaningful to have so many gorgeous photos of the ones who shared our special day too! It was a pleasure having her as our wedding photographer and i'll be sure to recommend her onto everyone!
View Alicia and Shamus's wedding here – 
Bobby + Danielle // Russell // 2016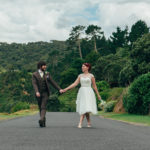 Being UK residents coming over and getting married in NZ, we were a little worried about finding the right photographer for our special day. Jess quelled any of those fears as soon as we met her! From our first meeting over Skype to the big day we felt so very welcomed and calmed by her presence and expertise – not just about photography; her knowledge of the local area (we married in Russell) and the best spots to pick was really helpful and reduced any stress for us on the wedding day. We were genuinely sad to say goodbye at the end but when we received our photos a few weeks later (she shipped everything to the UK for us!) we couldn't have been happier with the results. To this day, all our family and friends still remark on the amazing quality of the photos. Thanks Jess! These memories are for life and we're so glad you captured them perfectly.
Tabitha + Han // Paihia // 2015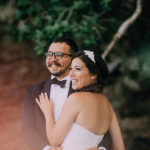 Getting married in such a small rural community, I was a bit sceptical as to whether or not we would be able to find the perfect photographer to capture our special day, but we didn't have to look very far to find Jess. As soon as we saw Jess's portfolio we knew we wanted her and locked her in as quickly as we could! Jess is an absolute legend…She was always quick to respond to any questions we had leading up to the day and gave us so much great advice. She made us feel comfortable on the day and was such a joy to work it. We really loved the packaging of the final product too! It was an absolute pleasure having you there Jess.
Laura + Alex // Russell / 2015
From our first meeting with Jess we knew we had found a great photographer, but then you can see that from her online gallery. What you can't see on the gallery is Jess's amazing personality and incredible knowledge. We both hate our photo's being taken but Jess put us both at ease and isn't intrusive, in fact a lot of the time you don't even realize she is there taking photos. Jess shot our engagement and wedding photos and we would be happy to recommend her. We have only had fantastic comments from family and friends who were at the wedding and from those who couldn't fly around the world to be with us in Russell have said it felt like they were there. Jess you are awesome! Thank you!
Steve + Stephanie  // Mountain landing wedding // 2011
Working with Jess was amazing. She made two camera shy people feel instantly comfortable. She was lighthearted, she was fun and she had wonderful suggestions. Our pictures are incredible!! They blew us away. She caught so many special moments that when we look at our pictures, it really takes us back to that wonderful day. We couldn't imagine anyone else doing our photos and feel eternally grateful. Thanks Jess!"
Craig + Lydia // Karikari Peninsular// 2013
From the moment we found Jess's website we knew that she was the one for us. Her style seemed effortless and casual, which was exactly what we were after.She captured such amazing moments throughout the day.  It made us so happy to see all the things that went on during a day. As the bride and groom, you simply can't be everywhere.Her knowledge of the Far North really helped with choosing our locations, she definitely knows what works and what doesn't. Above all, we had so much fun hanging out with Jess on the day, she put all of us at ease.
"When planning my wedding, one of the most important things for me was to find to fantastic photographer who could capture the essence of our big day and produce beautiful, professional photographs with creative flair – Jess did this and more!It was such a pleasure to have Jess involved in our wedding – her calm, professional, warm and friendly nature meant that we had heaps of fun both pre and post ceremony posing for all of the snaps. With little input from myself and now husband, Jess managed to capture so many components of the day, creating a collection of amazing memories that we will forever enjoy reflecting on.  I would recommend Jess in a heartbeat! Thank you so much for our treasured memories!"
Alyson + Brett
Jess is so awesome to work with! Your wedding photos are so important as they are what will remain with you for years to come after your wedding day. With that in mind having a great photographer was a major priority for us when planning our wedding. We were not disappointed. Jess far exceeded our expectations. She captured the vibe of the day amazingly! We all had so much fun working with Jess during our photo sessions and Jess created such awesome photos for us despite having to work with us outside in the rain and wind! Jessm, after seeing the art that you were able to create out of those conditions, I honestly would not have traded it for a sunny day!! Thank you so, so much!!!
Miranda + Barnaby // Bay of Islands
 I am so thankful for stumbling onto your website…because from the moment I saw your portfolio, I KNEW you were the only photographer for us!! Little did I know that you would add soo much more to our day than simply stunning photos.  You went above and beyond our expectations in soo many ways. The whole day was so special to us and we have so many great memories, but some of my favorites were of our time spent with you on the other side of the bay.  I enjoyed our photo-shoot so much – playing around in the grass, the trees, the beach… you made it soo fun!!   I don't normally enjoy having my photo taken, mainly because im ridiculously un-photogenic and fear the results…but you were so patient with me! Helping us get the right photo without making me feel uncomfortable about all my dorkyness!  I returned to the reception on such a huge high!!!! – which, thanks to you,  set me up perfectly for enjoying the rest of the evening!…. And then there are the photos. Ahhh..  (happy sigh)….   What can I say…? We LOVE THEM!!  Everyone loves them! My photographer friends in Canada LOVE them!!   We buzz out over them a lot. We went and got a few crappy quality ones printed from one of those kiosks just so we could stick them around the show before we pick our favorites and start on albums.  YOU are a creative genius… your editing skills…wowee! And the time and effort you put into our online album and photo preview was a generous gift in itself. I have a wee chuckle every time I look at the tiny clay people you gave us (they sit smiling at me amidst the basil and chives on my windowsill herb garden)….. AS IF our favorite and greatest gift of all – THE MEMORIES YOU CAPTURED IN OUR EXTRAORDINARY PHOTOS wasn't enough!!!!!!!!!!!!!!!!!!!!!!!!!!  From the bottom of a very happy bride's heart, THANK YOU SOO MUCH JESS!!!!
Jo + Tom // Omapere // 2011
 We came across Jess's website early on in our search and were very impressed by her exceptional touch-up digital skills and creative compositional ideas – beautiful photography! So it was a very easy decision to make having Jess as our wedding photographer. We had already booked in with her before meeting up – so it was great to be warmly welcomed into her studio and made to feel at ease straight away. Both Jess and I were on the same wavelength throughout the whole wedding process, which just made everything simple and easy – which is exactly what you want on your wedding day!
Thank you so much Jess for the amazing photographs and slideshow!
Chris + Eve // Russell
Jess was excellent, from the start of the planning process she put us at ease with her friendly and professional manner.  On the day, she went out of her way to ensure we got some great shots.  She was flexible and happy to seek out the best locations/lighting for our photos.  Our online album was perfect and we have had lots of comments about how great the photos are.  Thankyou Jess!    We would highly recommend Jess to those looking for a wedding photographer.
Emma + Mark // Kerikeri // 2010
You don't truly realise how much is going to happen on your wedding day. How much you have to fit in and how fast the time goes. So I will always be astounded at how Jess at Exposure got around so much and didn't miss a single detail. Jess captured the most magical scenes and moments with such delicate guidance, but at the same time fulfilling all my requests. Now we have these exciting memories together in a magnificent album we will treasure for a life time.
Mark and I would sincerely recommend Jess at Exposure for any photographic experiences!
You truly are a great photographer love.
Tracy + Wayne
Jess, you did a spectacular job on our photos and captured all the emotion, fun, creativity and love all around that day – words cant really describe how overwhelmingly beautiful our day was to us and your photos are proof that it wasnt just a dream! I really enjoyed your artistic vision, style and passion that you bring and was excited that you were keen to push the limits to what we could do – even in the rain and mist! I love how you caught all the detail of our day, not just in the usual things but also in the expressions on peoples faces and small intimate moments that happen (it bought us both to tears when we got the photos back) Your sincerity is also something that I really admire and this is reflected in your photos. We both loved all our photoshoots, especially the one up on the cliff and it was great how you involved my brother as well, it was tonnes of fun and we came back to the reception buzzing. Your open, friendly and personal approach made us both feel like we were being photographed by a super talented and creative friend! You made us – as well as other guests (who have told us this) very relaxed. Your professionalism and knowledge though was also invaluable and I appreciate the quick turn around and lovely (but also firm) way you managed and organised the family pics after our ceremony (given the short time frame). The online album is absolutely amazing, it far exceeded our expectations. All our friends that have seen the photo's have commented on how amazing they are (and some of them are professional photographers and artists) – we cant wait to see the physical album!! I will certainly be recommending you to friends and family and would say that anyone who is looking for a talented, artistic photographer with a critical eye for detail and style should nab you in a heart beat! Huge heart felt thanks from us two Christies"
Donna + Damian // Russell Wedding // 2012
When we came across your website when we were browsing for wedding photographers, your images stood out from all of the rest and we knew we just had to have you as our photographer! We were very lucky to book you when we did as your wedding season had filled up so quickly.  Even before meeting you, we could tell that you truly love what you do as your images show your creativity and really inspired us to come up with some of our own ideas that we thought we could try out.  On the day, you reminded us to relax and take our time because the day does truly fly by!  We were very impressed with your professionalism especially when it did start to rain, and the photos under the wharf turned out amazing; again, just another example of your talent!  We are so very thrilled with the final images as you have captured all the meaningful moments of the day.  I also just wanted to say that I just absolutely love the wedding slideshow DVD with our wedding songs playing in the background; it is such a nice touch that makes it even more special."