Boom ! What an Epic wedding Brya and Chris. From the moment I headed down the windy dirt bends out the back of Okaihau and arrived at an old homestead on the farm I knew this one was going to be such a goodie! The homestead was buzzing with family laughing & stitching dresses, the caterers were starting to organise a divine feast and the girls were getting ready in Briars childhood bedroom !  The cake was being decorated by a 13 year old and a friend and the flowers, water lillies were on the deck in a bucket fresh from the pond !
Brya and Chris headed North to Brya's family farm in the for their wedding. With a stunning raj marquee pitched beside a candle lit stream and a dance floor surrounded dear antlers, beads and fairy lights…I was in my element. Brya made her debut by horse back arriving at their ceremony underneath 2 huge 100 year old family heirloom trees in the paddock. Their hound Kohl sat by their side (or snuggled on the dress) throughout most of morning and the ceremony… it all made for a super memorable day!!!!
You two are truly were an absolute pleasure to spend the day with and I had to drag myself home at the end of the night !!
Enjoy your preview…its a long one but all so good !
xox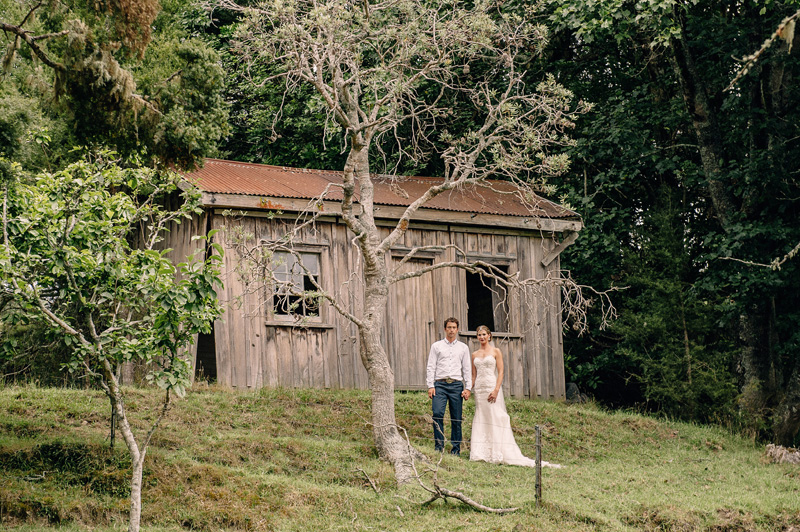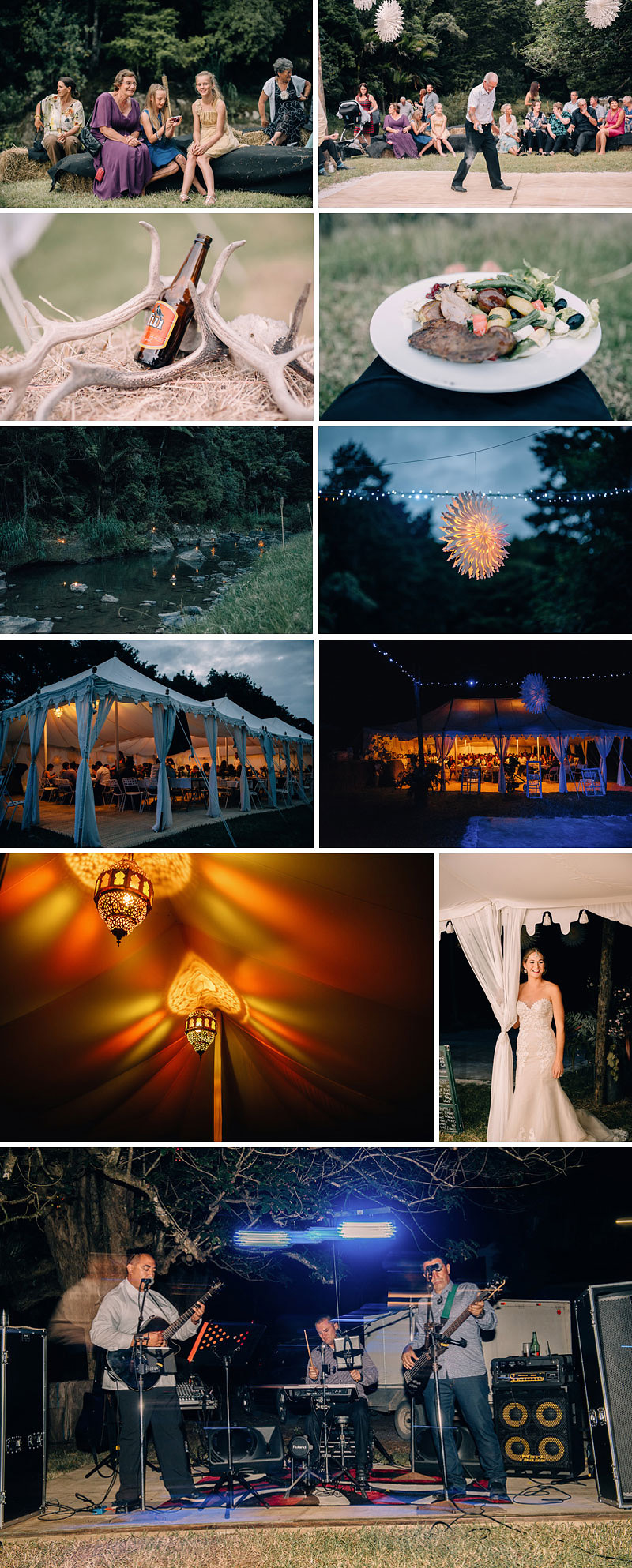 Brya's Gown- Ines Di Santo, Fauna – waterlilies from the garden, Band – JPG  from Kerikeri, Catering and amazing food  Neat Eats, Hair and MUA, the girls did their own !